Lifestyle
Zhavia Ward's life After The Four | Boyfriend, Net Worth & More
Zhavia Ward rose to stardom after she walked onto the stage of The Four: Battle for Stardom in 2018. She finished as one of the four finalists of the show.
Short Bio
Born on March 6, 2001, in Los Angeles, California as Carisa Zhavia Ward, she belongs to a musical family. Her mother Bobbi Jo Black is associated with a metal band, and her father is also into music. She has two sisters.
She competed on The Four: Battle for Stardom when she was just 16, and stole the show with her rendition of Khalid's Location during her audition. She earned her position in the show with her outstanding performance of French Montana's 'Unforgettable' dethroning Elanese.
She was one of the frontrunners of the show and longest-reigning singer as well until she was dethroned by Kendyle Paige. Later, outraged fans took to Twitter with #TheFourComeBack rant, which somehow gave her a second chance to be back on the show. She earned her spot for the second time on the show, and by the time, she had already become an internet sensation. She finished as one of the finalists with Evvie Mckinney winning the series.
Bella Thorne's Look Alike
While she has her own look and style, fans started comparing her beauty with actress Bella Thorne. But, the young artist didn't take the comment lightly and threatened to block her followers if they compare her with another artist.
Bella was quick to respond via video on which she says "Zhavia thinks I'm ugly," and in response to that Zhavia tweeted.
Zhavia Ward in 2019
Zhavia signed a huge deal with Sony's Columbia Records on April 23, 2018. She was featured on Diplo and Lil Pump's single, Welcome to the Party, a soundtrack from 2018 movie, Deadpool.
The 17-year-old is dating Emmanuel Lateju since early 2018. They often feature each other on their respective Instagram accounts.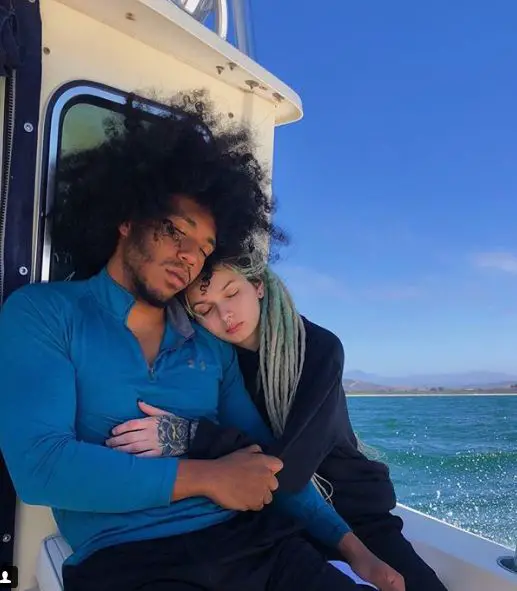 Currently, she is working in her first album, which is likely to release in 2019. She has already released three singles, Candlelight, Deep Down and 100 Ways, which have garnered millions of views on YouTube. As of 2019, the up-and-coming singer has an estimated net worth of $4 million.
Others