Lifestyle
5 Things You Must Know About Heidi Klum's Fiancé Tom Kaulitz
Heidi Klum got a dazzling gift for Christmas! The German-American model is officially off the market. The 45-year-old took to Instagram to share the big news of her engagement with her musician boyfriend, Tom Kaulitz. Here's what you need to know about the man who popped the question.
Tokio Hotel
The 6′ 2″ tall guitarist founded the rock band with his identical twin brother and lead singer, Bill Kaulitz, along with bassist Georg Listing and drummer Gustav Schäfer, in 2001. The band will be embarking on their 2019 tour named Melancholic Paradise. So far, only Europe dates have been announced.
It's Automatic!
Tom and Heidi first met in February 2018 in a birthday party. Later, they were spotted smooching on the set of America's Got Talent in March. They have been together for less than a year and went public about their relationship in May at the Cannes amfAR Gala. Since then, they have been sharing a handful of loved-up pictures on social media, including their epic Halloween picture, when they went as Shrek and Princess Fiona. Their romance continued with a vacation to Cabo San Lucas, Mexico, and more recently a trip to Disneyland in Anaheim, CA.
Past Marriages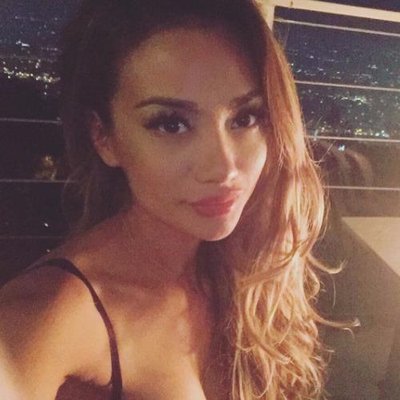 Four months prior to proposing to Heidi, the musician finalized a divorce from ex, Ria Sommerfeld. They married in 2015 and mutually parted ways in 2016. On the other side, the AGT judge was married to Seal for six years until they divorced in 2012. Together, they share three children. She shares a daughter, Helene Boshoven Samuel with Flavio Briatore, whom she dated back in 2003. She was married to Australian actor Ric Pipino from 1997 to 2002.
Age Difference, What?
Heidi turned 45 on June 1 whereas Tom turned 29 on September 1. Despite the age difference of 16 years, that doesn't seem to bother the smitten couple. While talking to InStyle in July, Heidi shared,
My boyfriend is many years younger than me, and lots of people are questioning that and asking about it," she says. "That's really the only time when age seems to be shoved in my face and I have to give an answer for it. I don't really think about it that much otherwise. You have to just live a happy life without worrying too much about what people think because worrying is only going to give you more wrinkles.
How Rich is Tom?
Tom and his younger twin, Bill, used to live in Hamburg but later moved to Los Angeles in 2010. They have been into music since 2001. Along with wide recognition, they have also made some decent cash. As of now, Tom has accumulated a net worth of $25 million.
Congratulations to the Newly Engaged!
Others